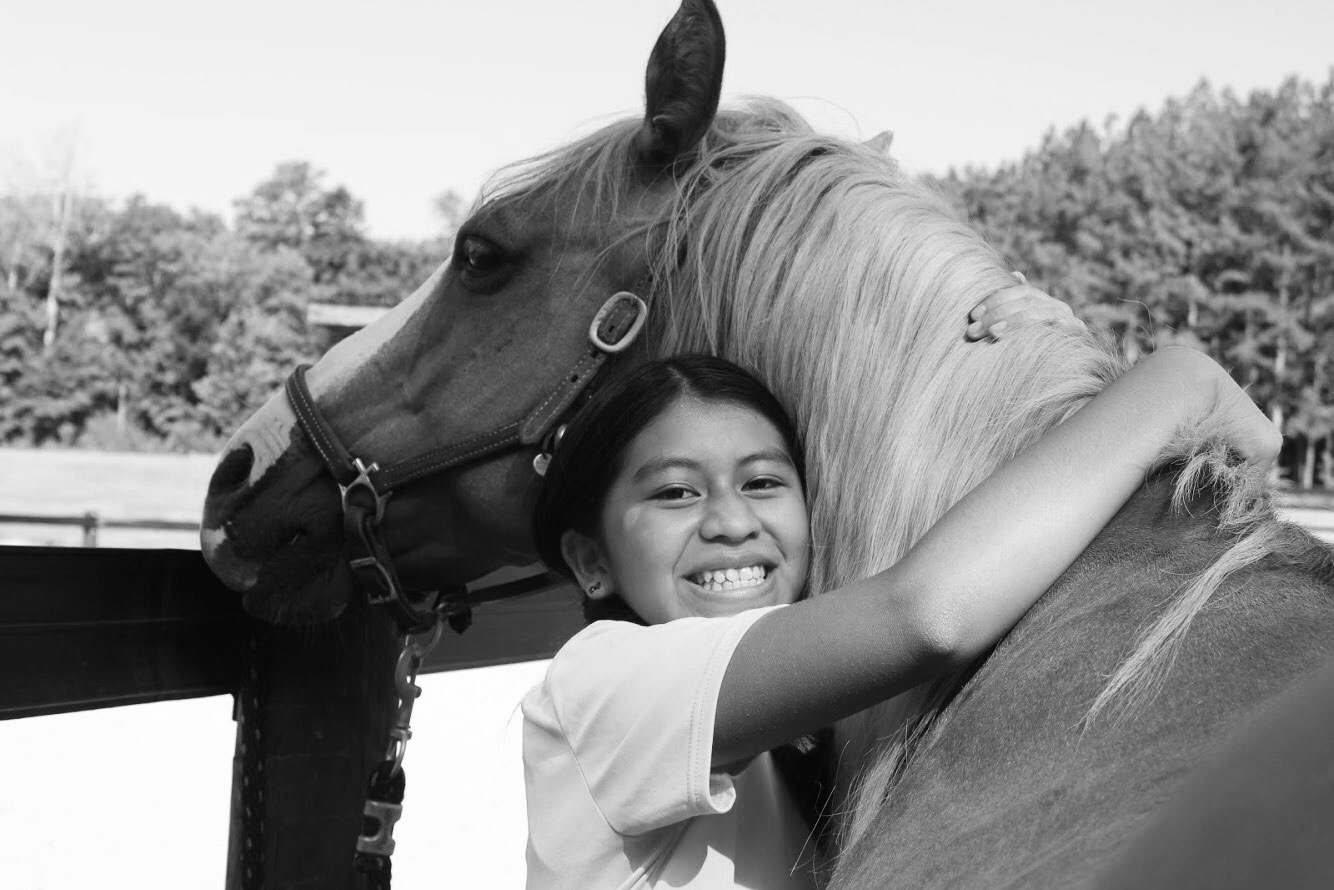 A barn will help inspire hope
At Bright Side Youth Ranch, our mission is to inspire the next generation toward hope. A physical barn will help us:

• Provide a central gathering place for families when they arrive
• Create better safety and security for the kids and horses
• Offer better care for the horses
• Provide a more appropriate place to store tack and equipment
It will be More than just a barn
"My granddaughter is surrounded by toxic relationships and needs a positive place to be that can offer her rest, love and hope. We have found that at the ranch."

–Family member of Bright Side student
What a barn will do for ministry
A barn will create a welcoming space for families and volunteers, stalls to better care for the horses, and appropriate storage for tack. It will enable the ranch to minister more effectively by having a central place for mentors, kids, and horses to come together.
A chance to double your gift
A generous Bright Side Champion has offered a matching gift of $20,000 because he sees the need for a barn and the impact it can have on the ministry at the ranch, both now and long term.
You now have this special opportunity to give an additional gift to help expand the ministry of Bright Side by building a $40,000 barn! With this matching opportunity, between now and January 1, 2018 every dollar you give towards the barn up to $20,000 will be DOUBLED!
Each gift counts and makes a difference. Together, we continue to Build Hope for the next generation.
The Shed Row Barn will have a welcome area/office, tack room, and six stalls. It will back up to the dry lot so that the horses can come in and out of the stalls as needed. This style barn enables us to have a versatile, efficient space to welcome families, create safety and security for kids and horses, care for the horses more effectively, and store tack and supplies used in Sessions and Round Ups.